Corel Paintshop Pro 2018
Sign up today and your membership will start immediately with 50 bonus points.
Earn 1 points for every qualified dollar you spend
Spend your points whenever you want
Bonus Reward Point offers throughout the year, including Birthdays!
Your points never expired.
Please bear in mind that delivery estimates are calculated from the time of despatch , rather than from the moment you place your order.
Please allow 24 - 48 business hours to process your order. We ship Monday through Friday, excluding weekends and holidays. If we are unable to process your order due to inaccurate or incomplete payment or incorrect address information, your order processing may be delayed by an additional 1 - 2 business days.
Our teams carefully picked and packed your order by hand, therefore these estimates can vary, particularly during busy times of the year. So if your order isn't dispatched straight away, don't worry! We are doing our best to pack it with love and care.
We accept Paypal and Credit cards (Master card / Visa).
SP * CUBOX.COM.AU will appear on your credit card statement for orders placed with us.
Please note that a valid phone number / email is needed for bank verification.
Credit Card Verification
In some instances, we may need to verify your order with us. As part of our verification process we will utilise various procedures to ensure ultimate protection to the Credit Card holder. These processes may include but not limited to charging a small amount randomly under $2 requiring confirmation prior to approval; verbal verification via phone or a request for photo identification including valid Driver Licence, Utilities bill or the copy of the credit card.
Photoshop has met its match. PaintShop® Pro 2018 is your affordable photo editing and graphic design software—without the restrictions of a subscription. Enhance your photos with professional image editing tools, or create impactful designs using new color palettes, brushes, gradients, patterns and textures. Enjoy a simplified user interface for faster navigation, improvements to your most used tools, and new workspaces to match your level of expertise.
WHAT'S NEW
Simplified UI for a better experience
You asked, and we listened! Enjoy an improved, easier-to-learn application with faster navigation and bigger icons. For a more streamlined workflow, we've added two new workspaces, Essentials and Complete, to match your level of expertise. Our new Welcome Tab is bursting with helpful tutorials and creative content to get you started.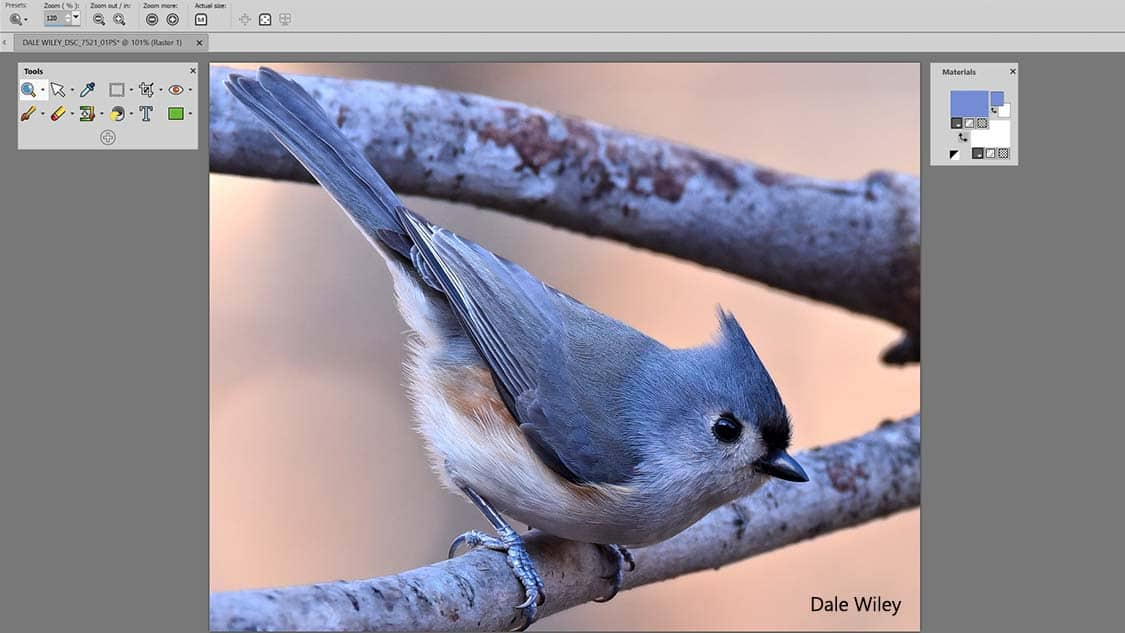 Faster results and improved tools
Experience a faster, more efficient photo editing program. Thanks to you, our loyal users, we made some significant product improvements. We drastically reduced the launch time—by over 50% from the last version. We accelerated the speed of some of your favorite editing features. We also enhanced many of your most frequently used tools like Crop, Text, Selection, Clone, Gradient, Eraser and Dropper.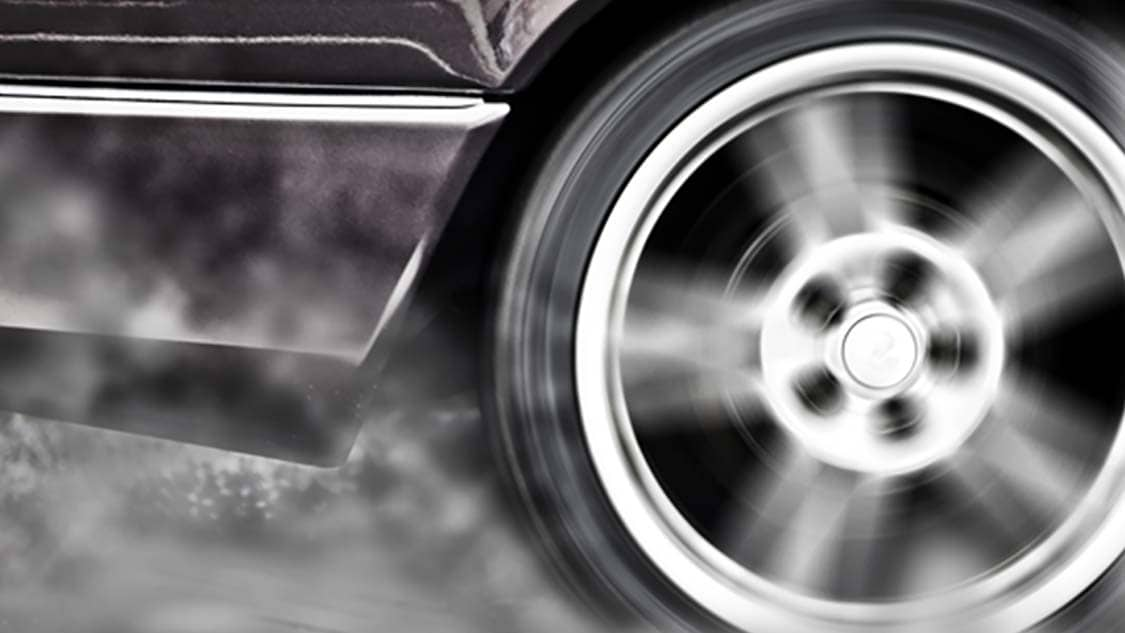 New ways to express creativity
Design without boundaries. Take advantage of more creative content, from brushes and colour palettes, to gradients, patterns and textures. PaintShop Pro 2018 offers you more creative options for the features you use most, expanding what's possible with this powerful photo editing software.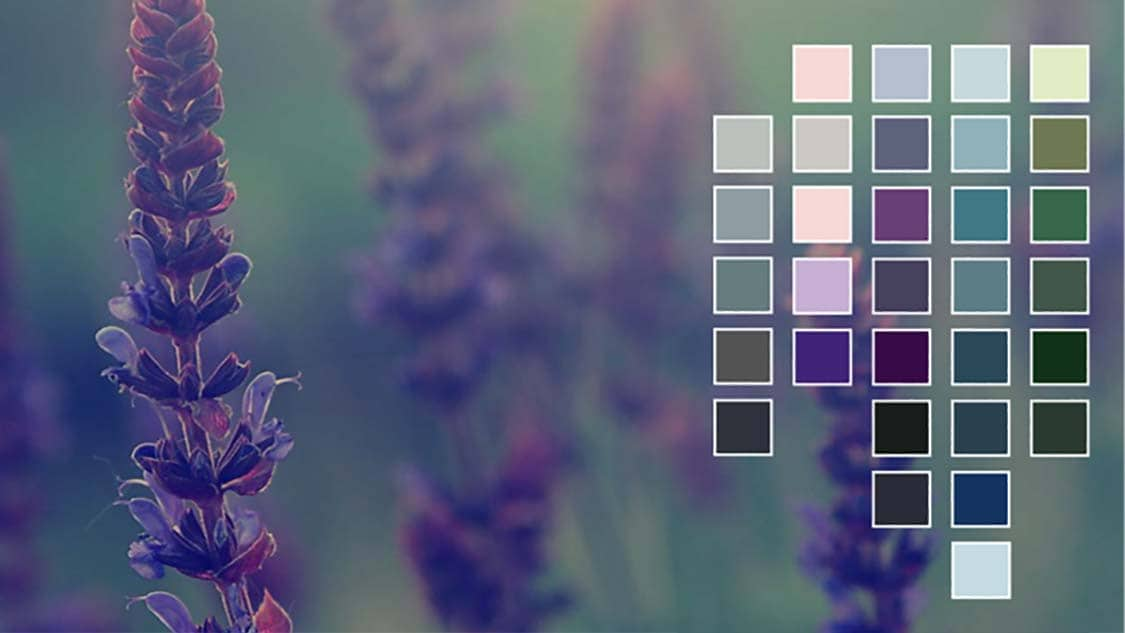 Features
PROFESSIONAL PHOTO EDITING
Enhance photos with a complete set of professional image editing tools for photo adjustment and composition. Enjoy the powerful, layer-based editing capabilities you'll find in Photoshop—only more affordable and subscription free.
RAW editing
Enjoy complete control over your RAW images with Paintshop Pro's Camera RAW Lab, including before and after views and a large preview option.
HDR tools
Combine multiple exposures of the same scene to create a single, stunning, HDR photo with intense visual contrast.
Lens Correction
Apply Lens Correction tools automatically to correct the distortions, vignetting and chromatic aberrations that are commonly introduced by most camera lenses.
Scripts
Speed up common and repetitive tasks by scripting almost any action with the full-featured scripting engine and scripting guide.
IMPROVE ANY PHOTO WITH QUICK FIXES
Makeover tools:  eliminate red-eye, blemishes and unwanted lines, or smooth wrinkles, whiten teeth and even out skin tones.
Batch processing: increase productivity by applying adjustments to many photos at once.
One-click photo fixes: if you're not sure what adjustments to make, use the One Step Photo Fix and see if you like the results, or try the Smart Photo Fix to fine-tune the suggested settings for a perfect photo.
Crop, straighten and correct perspective: crop photos for stronger compositions using new Grid, Diagonal, Golden Ratio and Golden Spiral composition guides. Fix a crooked image or a learning object within an image
RETOUCH AND RESTORE YOUR FAVOURITE PHOTOS
Selection tools
Enjoy several handy selection tools that make it fast and easy to adjust or retouch one area of a photo, or to copy a portion of a photo and paste it onto another image. New improvements to selections allow you to more precisely center a selection over a specific area.
Remove flaws and objects
Use content-aware editing tools, like Magic Move and Magic Fill, to automatically fill the empty area when you move or remove an object from your image, so it matches the surrounding background. Try the Object Remover or Clone Brush to get rid of imperfections.
Photo restoration
Use the Fade Correction tool to restore the colour and contrast of faded photos and the Scratch Remover to repair unsightly cracks in tattered photos to make them look new again.
Remove red eye
Use the Red Eye tool to quickly and easily replace the red colour in your model's pupil with a dark gray colour, restoring a natural look.
CREATIVE GRAPHIC DESIGN
Find everything you need to produce a variety of impactful graphic design projects. Design with layers, text, brushes, gradients, drawing and painting tools to create original cards, collages, banners, social media images and more.
Drawing and Painting Tools
Choose from a variety of creative drawing and painting tools for your projects.  Design with 30 new brushes, or import your favourite Adobe Photoshop brushes.  Use vector illustration tools to draw with preset shapes and pens.
Layers
Use layers for flexible non-destructive editing and rich photo composites.
Text Tools
Incorporate text to any print, web or photo project with a wide range of typography tools.  Adjust fonts, size, style, alignment and leading/kerning and apply effects to get the creative text you desire.
Gradients
Drop gradients directly onto an image, shape or carvas, then drag and drop colours to create a transitioning colour effect.  Explore 30 new gradients to enhanced your designs.
EASY WAYS TO START AND LEARN
PaintShop Pro includes all the tools you need to get started quickly and increase your skills with every project.
Open the new Welcome tab to find tutorial videos, keyboard shortcuts, recent files, a gallery of user artwork and more
Take a guided tour of PaintShop Pro to help you confidently find your way around the interface and master new features
Enjoy learning on all levels - helpful video tutorials, PaintShop Pro's learning page and extra tips and tricks from PaintShop Pro's award-winning Learning Center.
SHARE YOUR PHOTOS
Connect by sharing your photos with loved ones or the world using PaintShop Pro's built-in social media features.
Find people:  use face recognition technology to identify and tag individuals for easier photo management
Find locations:  map your photos to real-world locations and share them online
Integrate with social media: share your photos and designs instantly with a quick upload to your Facebook, SmugMug, Flickr and Google+ accounts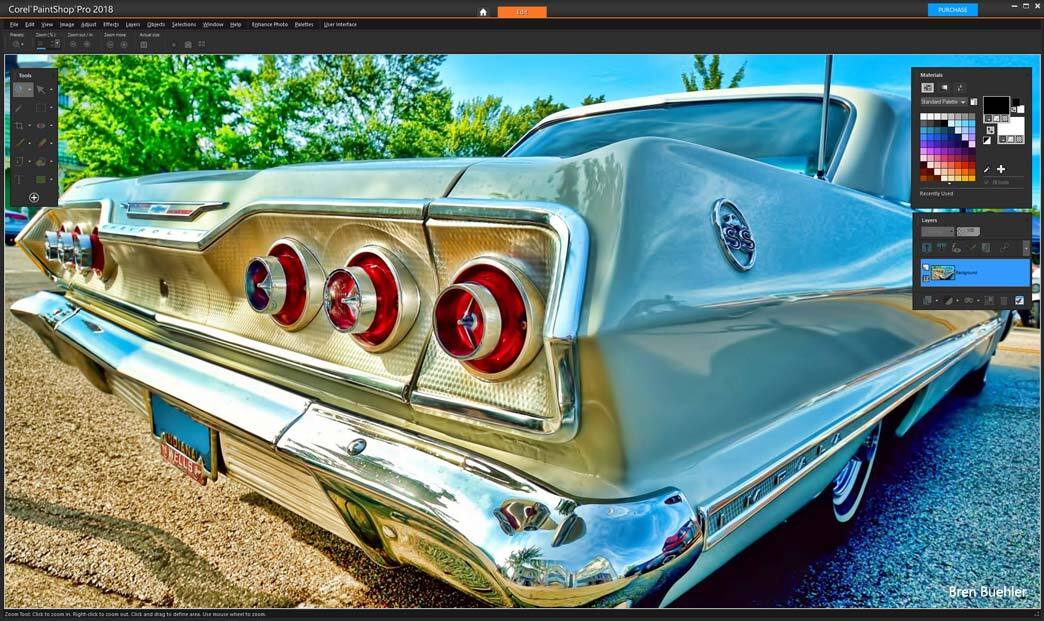 Requirements
INSTALLATION
This software comes as a boxed product and can be installed from disc or via download link.
Windows 10, Windows 8/8.1, Windows 7 with the latest service pack (64-bit or 32-bit editions). For virtualisation: Microsoft Windows Server 2012 R2, Windows Server 2016 or later
Intel/AMD 1.5 GHz or faster with SSE2 suppored (multi-core processor recommended)
2 GB of RAM or higher (minimum 4 GB for Windows 64bit)
1 GB of available hard-disk space required (2 GB recommended)
1280 x 768 resolution with 16-bit colour display (1366 x 768 resolution with 24-bit or higher colour display recommended).  Up to 250 DPI supported with appropriate resolution display
DirectX 9 or higher compatible video adapter with the latest driver
Internet Explorer version 10 or higher
Internet connection required for online features and tutorial videos
Import Formats Supported
AI, BMP, CAL, CALS, CGM, CLP, CUR, CUT, DCX, DIB, EMF, EPS, GIF, HDP, IFF, IMG, J2C, J2K, JIF, JP2, JPC, JPE, JPEG, JPG, JPS, JPX, MAC, MPO, MRW, MSP, PBM, PCD*, PCT, PCX, PDF, PGM, PIC, PICT, PNG, PNS, PPM, PS, PSD, PSP (PSP image files), RAS, RAW, RIF, RLE, SCT, SVG, SVGZ, TGA, TIF, UFO, WBM, WBMP, WDP, WEBP, WMF, WPG**
RAW file support for over 450 camera models, including the following file extensions: 3FR, ARW, CR2, CRW, DCR, DNG, K25, KDC, NEF, NRW, ORF, PEF, RAF, RW2, SR2, SRF, X3F (see all RAW camera support below)
* Supported on 32-bit installs only
** WPG (WordPerfect Vector only) is not supported on 64-bit. WordPerfect Bitmap is supported on 64-bit.
Export Formats Supported
BMP, CAL, CALS, CLP, CUT, DCX, DIB, EMF, EPS, AI, PS, GIF, HDP, WDP, IFF, IMG, JP2, J2C, J2K, JPC, JPX, JPG, JIF, JPE, JPEG, MAC, MSP, PBM, PCX, PGM, PIC, PPM, PNG, PSD, PSP (PSPIMAGE FILES), RAS, RAW, RIF, RIFF, RLE, SCT, CT, JPS, PNS, TGA, TIF, TIFF, WBMP, WBM, WEBP, WMF
Brush Formats
PaintShop Pro Brush (.pspbrush)
Adobe PhotoShop Brush (.abr)
Jasc Brush (.jbr)
When the items are available to order from our website, it means that we have the item in stock at our warehouses or pickup point (call us for availability at our pickup point). We strive to display the most accurate availability on our website. Should we are unable to fulfill your order due to stock discrepancy, we will let you know ASAP - up to 24 business hours.
Shipping
Transit Times
Our transit guidelines for standard shipping:
QLD Metro: 1-2 business days
QLD: 2-3 business days
NSW Metro: 1-2 business days
NSW: 3-5 business days
VIC: 3-5 business days
SA: 5-7 business days
WA: 6-10 business days
NT: 6-8 business days
For Express Delivery, it will be 1 - 3 business days (Metro area only).
These timelines are guidelines only
. Where possible we provide consignment details and courier tracking numbers to customers (in the order status), so please contact the corresponding courier to track your shipments.
SPECIAL REQUEST & URGENT DELIVERY
We accept urgent dispatch requests for birthdays, anniversaries, gifts, etc. Anything that need to arrive at special time/date. Please leave us a message on your order page or contact us via phone to ensure your requests are met. Should we are unable to accommodate your request, we will let you know pronto!
Courier
Cubox Australia ships through the Australia Post eParcel service or selected couriers (Fastway / TNT / Startrack Express) , and customers may choose Standard or Express Shipping, at the charges shown on Cubox Australia' order form.
PO BOX Address
We are unable to ship bulky items to PO BOX address. Should your items are categorized as bulky items, we will request an alternative address to deliver your items.
Store pickup
Store Pickup is only available for selected products and from selected locations as shown on our Website. During the ordering process, you need to select STORE PICKUP from which you will collect the order. You will receive notification via email when your order is ready for collection for in-stock products, and notification via SMS for preorder products (if you provide a mobile phone number at time of ordering).
A valid email address and telephone number must be provided to use Store Pickup.

You agree to comply with certain collection requirements specified below and any other requirements that we notify to you when you place your order through our Website or notified prior to collection:
you must collect your order from the our pickup point store;
photographic identification and a signature, and where requested, proof of age, must be provided when you collect your order; and
the email order confirmation for your order must be shown when you collect your order.
Only the person on order can collect. If you will not be the person collecting your order then you must nominate your representative who will be collecting your order by providing their details to the us at the time your order is placed. Your representative must provide us at the time of collection with proof of their identity (including photographic identification) and, where relevant, age, and the confirmation or receipt for your order and such other verification reasonably requested by us. By nominating an alternate person to collect the order for you, you acknowledge and agree that that person is authorised by you to collect your order.
We will not allow a Restricted Product to be collected by a person who is unable to prove that he or she is over the required age as prescribed by law or as otherwise set out in these terms and conditions.
If you fail to collect your Store Pickup order within 6 weeks after you receive notification that the order is available for collection, we may cancel the order.
Warranty Information
Our goods come with guarantees that cannot be excluded under the Australian Consumer Law. You are entitled to a replacement or refund for a major failure and for compensation for any other reasonably foreseeable loss or damage. You are also entitled to have the goods repaired or replaced if the goods fail to be of acceptable quality and the failure does not amount to a major failure. In addition to the rights and remedies you may have under the Australian Consumer Law you may also be entitled to benefits under the terms of any additional manufacturer's warranty. The manufacturer's warranty (if it applies to your product) does not in any way affect your rights under the Australian Consumer Law
LIMITED WARRANTIES
All products sold by Cubox Australia are covered by Return-to-Base or Manufacturer Warranty. Most of the goods carry 12 months return-to-base or manufacturer warranty, but some, like monitors, could have extended warranties. Please contact the product manufacturer for extended warranty details. You may sometimes find it more efficient if you contact the manufacturer directly to claim warranty (Australia based manufacturer). Alternatively, we will assist with your enquiries regarding warranty claim.